Health Events You
WON'T WANT TO MISS
.
Check this page frequently to discover fun, informative events for seniors in your area.
Scroll down for health and wellness events near you, including provider-led talks, health expos, and other gatherings where you can talk to medical professionals, meet your neighbors and receive valuable, easy tips that can lead to a healthier lifestyle.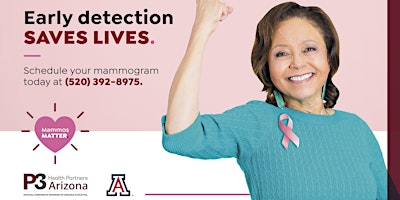 Please join us for P3 Arizona's Drive-Thru Mammogram Event on Monday, December 6th from 8 am to 5 pm.